What Is Embryo Donation?
You've spent your precious time and resources on IVF treatments. Now you have completed your pursuit of building a family and your remaining embryos are waiting for you to decide their fate.
Are you committed to giving your embryos the life for which you created them? Is the idea of allowing another family to give birth to your embryos difficult?
Donation through embryo adoption allows you to choose the family who will receive your embryos. These adopting families have completed an adoption home study – you know the potential recipient of your embryos has been vetted by a licensed adoption agency. You have the power to select a family based on your preferences.
You may also donate through your fertility clinic if they have an embryo donation program. However, some clinics do not have a program, and most clinics only allow you to donate anonymously.
With embryo adoption, you not only control who receives your embryos, you also get to know about the future of your embryos. When did the family have the frozen embryo transfer? Did any of the embryos survive the thawing process? Did the couple become pregnant? When was the baby born? Was it a boy or a girl? With this process, you'll know the answers to questions that are important to you.
You also have the opportunity to establish a mutually agreeable communication plan for ongoing communications with the family you choose.
Frozen 7 Years
Genetic Mother Age 36
Frozen In 1997
Thawed 13 years later in 2010
Frozen 8 Years
Single embryo transfer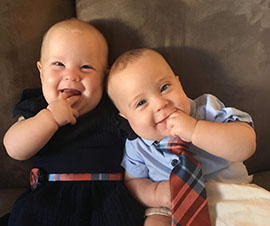 2pn Embryos-First Frozen in 2009
Thawed & Refrozen in 2017-Day 3 Embryos-Born 2019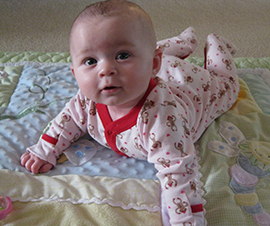 Frozen 6 Years
Day 3 embryos
Frozen in 2002
Day 3 Embryo
Frozen 11 & 13 Years
Blastocysts Slow Frozen in 2006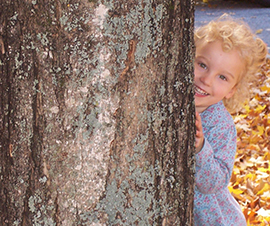 Frozen in 1997
Thawed 4 years later
Frozen 8 Years
Day 3 Embryo
Frozen in 1997
Thawed 13 years later
Frozen 15 Years
Slow Frozen in 2003 - Blastocyst
Frozen 17 Years
Day 2 Embryos-Slow Frozen in 2002
Frozen 21 & 23 Years
Slow Frozen in 1995-Day 2 Embryos
Frozen 10 Years
Slow Frozen in 2009-Day 3 Embryos
Frozen 13 Years
Slow Frozen in 2006-Day 3 Embryos
Frozen 12 Years
Vitrified in 2008 - Day 5 Blastocyst
Frozen in 2010
Slow-frozen Blastocysts
This 32-page guide will walk you through the most commonly asked questions about embryo donation and embryo adoption.
Download These Great Resources
We've created some presentations on the basics of embryo adoption and donation!
Access the slides as PDFs by clicking one of the images below. You may click through at your own pace.
Watch a recording of a webinar to listen to someone explain the information contained in the slides.